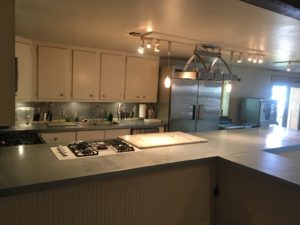 We are BACK again, and have resumed classes on a limited basis… Smaller Class Sizes, and social distancing best practices.

We are excited to see students in our classroom again, and we are taking every precaution to make sure you have a safe and fun experience.
In addition to our usual stringent ServSafe standards, we have implemented the following parameters to our classes to keep everyone safe:
sanitation will be maintained as always
no more than 12 people for public classes
work stations will be 6 feet apart
masks will be required, and gloves will be provided
students will still be able to enjoy the meal on property – we have private tables available in our dining room, to maintain social distancing
If you have any questions, or need special accommodations, please do not hesitate to contact us – drop us a line at IrwinStreetCooks@gmail.com

We look forward to seeing you in class! CLICK HERE for our current schedule of classes.