Easy Chunky Chili with Local Craft Beer (adults only)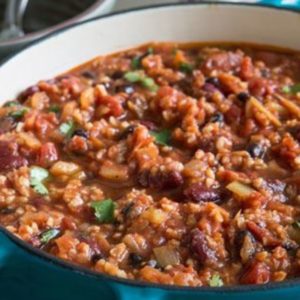 Description: Not your grandpa's beef and bean chili; this is easy yummy Chunky Chili; LOADED with many varieties of veggies, beans, tasty spices, and seasoned ground beef (can substitute with chicken or turkey)!! This is a throw everything in one pot kind of meal that will stick to your ribs and make you feel warm allover. We will also discuss the exciting local craft beer scene and enjoy a flight of some that will pair nicely with our Chunky Chili!
**VERY IMPORTANT**
Due to the fact that alcoholic beverages are part of the menu for this class, students below legal drinking age will not be admitted into this class – no exceptions. Thank you for your understanding and cooperation.
Upcoming Dates:
Saturday, Oct 21st at 7pm
Wednesday, Nov 15th at 7pm
Tags
Related Posts
Share This