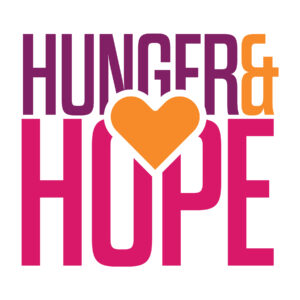 Our mission statement
We provide cooks and chefs, bakers and food entrepreneurs in marginalized communities with training, education, mentorship and resources that will encourage and support success in the industry and in their lives as people poised to make a difference.
The challenge
Starting a food business is a complicated and expensive process. The barriers to entry are significant and most folks who try find it difficult to succeed, largely from not knowing what is expected and required, and also, not having the capital to even begin. This is particularly the case with those who come to us from marginalized communities and have limited resources and education.
How we are meeting the challenge head on
Hunger & Hope recognizes the strengths vs. the limitations our future members possess. Our primary program, Our Village Kitchens, provides a space where its members are supported to the fullest. They will have access to an incubator and launch pad for individuals looking to grow a food business Members are provided the tools and resources vitally needed for their business from concept to launch.
Over the last 12 years we have helped launch and grow Squoze, King of Pops, Little Tart Bakery, Old Fourth Ward Pizza, Glide Pizza, Dandelion Foods, Storm Nutrition Foods, Yay Beignet and many more small businesses that are now success stories here in Atlanta and beyond.
Our Village Kitchens was the first incubator kitchen in Georgia and was fostered by The Georgia Department of Agriculture in 2011. We enjoy a wonderful and nurturing relationship with them today.
From the support from generous donors, we are able to meet our members where they are financially, working with each individual based on their ability to pay. We also charge only for time in our commercial kitchens, supporting our members with networking, resources, publicity, coaching and consulting as part of our service…whatever they need to become successful.
Through our affiliation with and support from The Cooking Schools we teach the basics of cooking in our Rising Young Chefs program, offering scholarships for teens who qualify. We also offer classes for the alumni at Common Good.
Please help us meet this urgent need.
Hunger & Hope is a registered 501c3. We would appreciate your tax deductible donation. Each contribution allows us to help further our reach to the entrepreneurs we serve every day.
We also accept in kind donations of cookware, commercial kitchen equipment and more.  Please email us directly at irwinstreetcooks@gmail.com for a complete list of items we need to put into use to support our organization.