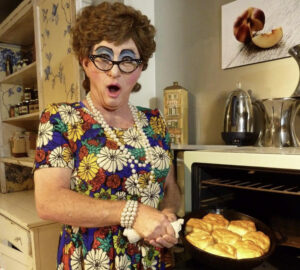 Auntie won Ms. Casserole in 1976, and went on to tour with her cooking skills for the next year. Along the travels, she met her true love and married them. They have been together 29 years and her Mister contributes their longevity to her cooking, natural beauty, and love for others.
Cooking since the age of 4, if it is Southern-she knows how to make.
In this class, Auntie DOTE will teach you the secrets to making a Hearty Southern Breakfast, with Biscuits and Gravy, Eggs, Bacon and Country Ham.


Upcoming Dates:
Saturday February 18th at 11am