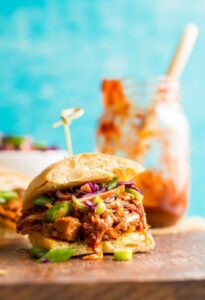 BBQ For Vegans at Last!
VEGAN MENU
Mushroom Pulled "Pork" – Learn to veganize a BBQ classic! Cooks up in half the amount of time
BBQ Sauce – A classic condiment made from scratch
Coleslaw – A creamy crunch addition that goes perfectly with the mushroom pulled "pork"
Mac & Cheese – A comfort food staple
Baked Fries – Crispy, but baked to perfection!
Upcoming Dates:
Saturday, May 21st at 3pm