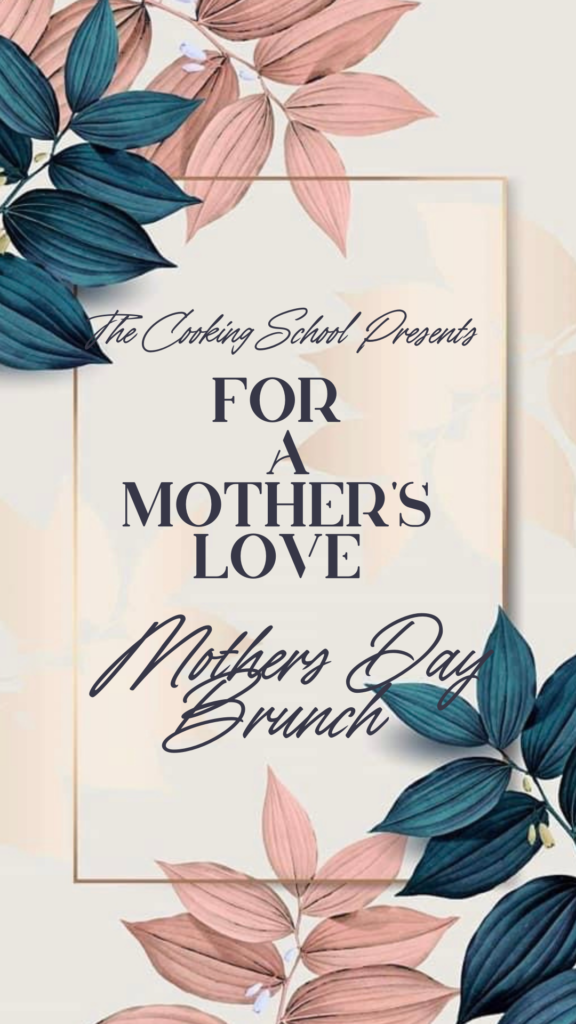 Looking to celebrate your Mom and all the Moms of the world? Come and join the chefs at the Cooking School at Irwin Street. We will be creating a brunch full of love and laughter. A flight mignon benedict with homemade biscuits with a hollandaise sauce. Alongside a chicken and waffle with a bourbon peach reduction and homemade whipped cream. Lastly, what's brunch without mimosa and dessert!
Upcoming Date:
Mother's Day – Sunday May 8th at 11am

Important Note: Gift Certificates and Discount Vouchers will not be accepted for this Seasonal Special Event. Thank you for understanding.