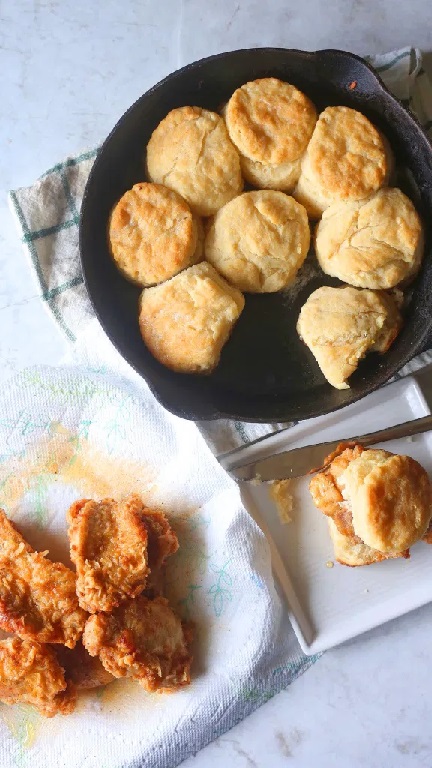 Southern. Fried. Jake. Heidi. Friday.
You love it. We love it too, but making them as good you like them might have eluded you up 'til now. We'll show you the trick to making GREAT fried chicken and some of the best buttermilk biscuits you've ever let melt in your mouth. While we're at it we'll make a blue cheese dressing together to pour over a wedged salad with homemade candied bacon bits.
Got your mouth a waterin'…let us hear from ya!
Upcoming Dates:
Friday, Sept 24th at 7pm