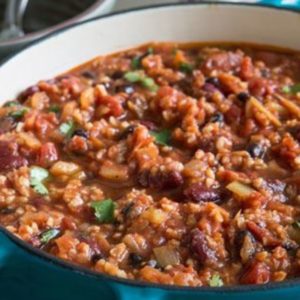 Easy Chunky Chili (with parents and kids 8-12)
Description: Not your grandpa's beef and bean chili; this is easy yummy Chunky Chili; LOADED with many varieties of veggies, beans, tasty spices, and seasoned ground beef (can substitute with chicken or turkey)!! This is a throw everything in one pot kind of meal that will stick to your ribs and make you feel warm allover.
New Price!  This class is available at a special price of just $35 per person! (Sorry, no discount vouchers allowed for this class)  Book today, because this will sell out quick!
Upcoming Dates:
Sunday March 4th at 2pm