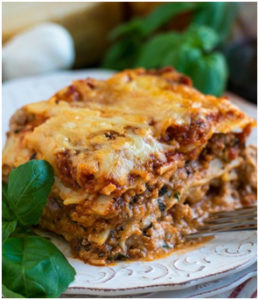 Robust Taste of Italy
Come and explore an easy way to make a hearty meal!  We will explore the taste of Italy with handmade pasta and sauce from scratch along with a blend of proteins, cheeses, veggies and a robust blend of seasonings to boot (no pun intended)!  No jars for this interactive instruction where everyone is a chef!
Menu includes:
– Lasagna w/ Ground Turkey & Chicken Sausage and fresh veggies
– Home-made Garlic Bread
– Salad
Feel free to bring your own bottle of wine to enjoy in class – the menu pairs great with any red wine!
Upcoming Dates:
Saturday, January 19th at 3pm
Friday, February 8th at 7pm
Wednesday, February 20th at 7pm