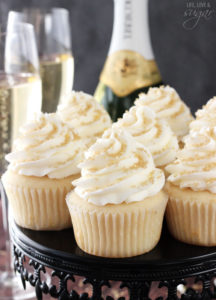 Put Some Fizz in IT!
(Lavender, Orange Blossom, and Rose Water Cupcakes Infused with Prosecco)
In this class, we will learn to create your basic vanilla cake with a twist! There are so many flavors that can be achieved with any combination of ingredients! In this particular class, it will be lavender, orange blossom, and rose water. All are bold in flavor, but will leave your taste buds ignited! We will also learn how to make Italian Meringue Buttercream and take the same flavors created with the batter in order to flavor the icing. Although it is pretty good by itself, elevation is key! Heightened flavor but fine-tuned! Not only will you have the opportunity to create a wonderful cake and icing, but learn a few techniques in decorating them too!
Class Dates:
Saturday, January 14th at Noon