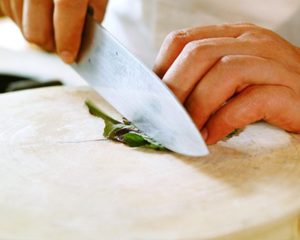 In this AWESOME class you will learn at least five knife skills, while making a dreamy Mediterranean meal of fresh fish (you will learn how to filet), shish kabab, tzatziki, hummus and fresh mint salad.
Upcoming Dates:
Sunday September 17th at 3pm
Saturday September 30th at 3pm
**Please note – Participants using a Gift Certificate will require a $10 per-person surcharge, to cover the extra costs of the premium ingredients in this class.  Thank you for your understanding.