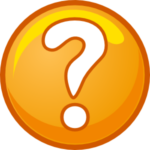 Share This
Chefs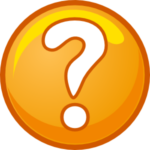 Submit your burning culinary questions in the comments form below or by email to irwinstreetcooks@gmail.com.
We will answer your questions and post here on our page.
Here are some recent questions and answers
Question from Marjie:
Dear Chef Christy,
Have you used saffron in sugar cookies? If so, can you recommend a recipe? We've had some saffron for a while and the holidays are a perfect excuse to use it.
Answer from Chef Christy:
Saffron in sugar cookies? What a wonderful way to feature such a subtle flavor! Generally when I use saffron I ignore the "just a pinch" advice, if I'm going to use it, I want to TASTE it! While that works for things like rice and stews, a little really does go a long way in something as simple as a sugar cookie, so go with the 'less is more' theory until you've tested them out a few times.
Here is a blogger's recipe that includes white chocolate chips, how can you go wrong there?http://www.pieknits.com/blog/2008/04/saffron_cookies.html
And another I found for gluten-free Orange Saffron Cookies mixed with another of my favorite flavors, Chinese 5 Spice(ok, now I'm drooling):http://cookmarked.com/recipe.aspx?eID=Vz3IPV3o0DjCUugMxei9leV4ZGBhFy6kNB5F8zAqKiwe
Do let me know how yours turn out!
Chef Christy
Question from: Kathy
Dear chef Christy,
I love your cranberry chutney. I have to bring a Secret Santa gift to a Red Hat gathering next week. I was thinking of making the chutney as a gift, since our gifts must be red or purple. How long does it keep? Also, since I do not know who will get it and I know my mother-in-law, Katrina(who will be there), loves my dried fruit compote (prunes, apricots and raisins w/the same spices) I was thinking about dropping the walnuts and adding prunes and apricots. Do you think the flavors would work together?
Answer from Chef Christy: Absolutely! The cranberries and apples give the chutney enough pectin to hold it together, dropping the walnuts and adding other stone fruits like apricots and prunes should be fine. If you choose to add citrus fruits the result will be runnier, although not to say it still wouldn't taste good.
Standard rule of thumb for cooked food under refrigeration is 7 days, but I've had this chutney last for weeks/months when a small portion was overlooked and let sit in the back of the fridge. Usually it all gets eaten up and an expiration date is irrelevant If you make it up the week before your Red Hat function, put a label on it that says "Keep Refrigerated and Eat Me Up Before Christmas!", you should be assured that it will be enjoyed at its best!
For those following along at home saying "Where's the recipe already!" never fear, here it is:
CRANBERRY CHUTNEY
Ingredients:
1 orange, peeled, tough membrane removed, chopped
1/4 cup orange juice
1 package (12 ounces) fresh cranberries
1 3/4 cups sugar
1 large Golden Delicious apple, peeled, cored, chopped
1/2 cup golden raisins
1/4 cup chopped pecans or walnuts
1 tablespoon apple cider vinegar
1/2 teaspoon ground ginger
1/2 teaspoon ground cinnamon
Preparation:
Combine all ingredients in a large saucepan; bring to a boil. Reduce heat; simmer, stirring occasionally, for 5 to 8 minutes, or until cranberries are bursting. Chill until serving time; freeze surplus in small containers. Makes about 4 cups of chutney.
Chef Christy