Share This
Baking 201 Fancy Desserts Class Recipes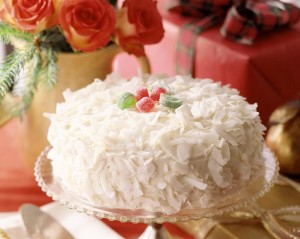 Lemon Curd
Ingredients
1 cup lemon juice
2 TB lemon zest
1 cup sugar
3 eggs
½ cup melted butter
Directions
Whisk together eggs and sugar in a metal bowl suitable to be used as part of a double boiler, whipping until smooth and light. Stir in lemon juice, lemon zest and melted butter. Place over slow boiling water in double boiler, stirring constantly.  Cook only until mixture is thick enough to coat the back of a metal spoon. Remove from heat and cool to room temperature before storing. Can be stored in refrigerator for up to 2 weeks.
Pastry Cream
Ingredients
4 large egg yolks
1/2 cup sugar
1/2 cup cornstarch
1/4 tsp salt
2 cups heavy cream
1  tsp pure vanilla extract
Directions
Mix all ingredients EXCEPT vanilla in a heavy bottomed pan.
Cook over medium heat stirring constantly. When mixture begins to thicken beat more vigorously.
Mix until thick. Pour into a heat proof bowl.
 Cover with parchment paper or plastic wrap, pressing it directly on surface to prevent a skin from forming. Refrigerate until chilled and firm, at least 2 hours (or up to 2 days).
Note: For Cream Anglaise substitute  ½ and 1/2 for cream.
Blender Chocolate Mousse
Ingredients
1 12 oz package semisweet chocolate chips
½ cup white sugar
3 eggs
1 cup hot cream
3 TB brandy
Directions
In an electric blender container, combine chocolate chips, sugar and eggs.  Blend. Add hot milk and brandy. Blend until smooth, pour into cups or bowls and refrigerate until serving.