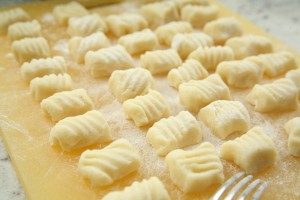 Title: Gnocchi… with Sauce
Location:Cooking School at Irwin Street Kitchen
Description: Pastabilities continues with an exploration into gnocchi. Students will work with a classic potato dough to create this delicious variation of Italian pasta, then sit together to relish a plateful. Won't matter how they look…they'll taste great!! And wine is always a welcome accompaniment.
Dates:
Saturday Dec 10th at 7pm
Tags
Related Posts
Share This