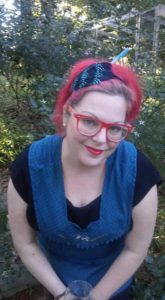 Cook Like You Mean It!
Big time classics are prepared with love, care and a serious respect for locally sourced ingredients and how they nourish our loved ones created by a professional chef and mommy.
As an accomplished, professional chef, Diana has devoted the past 20 years to gaining hands on experience, comprehensive knowledge and understanding of every facet of the food and beverage industry. Locally, her culinary resume includes Sauced (chef Ria Pell), Shaun's (chef Shaun Doty), Cakes and Ale, The Bakery at Murphy's and most recently Kafenio, just down the street in College Park.
She is a highly personable instructor/trainer who describes herself as "upbeat, joyful, quirky and moderately eccentric with a healthy dose of humor and cordial sarcasm." Perhaps most importantly, she is a loving wife and mother of a charming 2 year old boy, Elliott Yeats. While she has spent years working in upscale and fine dining restaurant kitchens, as a busy mom, she knows what it takes to translate professional experience to practical home cooking solutions. She is wildly enthusiastic about sharing her passion and expertise and strives to make that enthusiasm contagious.
Chef Diana will be teaching classes at our new Sweet Selma Farms Kitchen in Historic College Park.  Come join her for "Soups On!" and "Let's Party!", debuting in October .
Tags
Related Posts
Share This