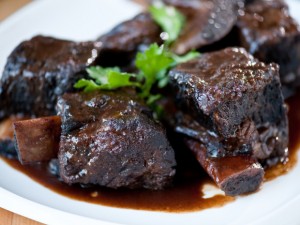 Students will work together to create a fabulous dinner of braised short ribs, roasted roots, bitter salad and a dessert for two.
Tender, fall-off-the-bone beef will require a wee bit of kitchen magic, but rest assured, the entire process from start to empty plate will be covered.
Class is a 'judgment free zone', so bring what you enjoy drinking…hard cider, wine, beer. Chef Sandy will be drinking wine, guaranteed.
Please note: Discount Vouchers will not be accepted for this class.
Dates:

Friday August 21st at 7pm
Wednesday September 9th at 7pm
Tuesday September 29th at 7pm

Tags
Related Posts
Share This